Are you feeling stressed? Do you have trouble relaxing? Do you feel out of balance?
Divine Sleep® Yoga Nidra can be the very thing for you!
This is the yoga for everyone! All you have to do is lay down and listen!! Nidra means sleep, so this is the yoga of sleep. But it is so much more than sleep!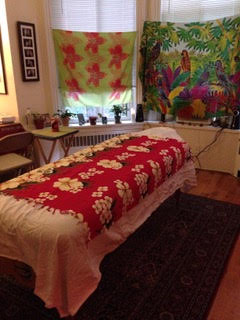 Roberta, a Divine Sleep® Yoga Nidra Guide, will lead you on a meditative journey that is both soothing and energizing. In this deep state of relaxation, in the place between wakefulness and sleep, you will become more open and receptive for positive intentions and affirmations. Afterwards, you will feel refreshed, nourished, and rested, with more clarity and self-awareness.
Your private session begins on a comfortable massage table with some gentle bodywork. This guided meditation is designed to take you on a journey through the 5 koshas- levels of being: physical, energetic, emotional, mental, intuitive and spiritual. Divine Sleep® Yoga Nidra has the potential to transform you, allowing for a deeper more profound connection with your truest self.
It's also simply, just a wonderful rest. 20 minutes of Divine Sleep® Yoga Nidra gives you the benefit of 3 hours of sleep. Imagine that – sleep with more benefits!!
Contact Roberta with any questions or to
schedule a private appointment in Philadelphia.
646-244-9889
globaldancer38@gmail.com
Divine Sleep® Yoga Nidra is a wonderful group experience, Contact Roberta to make arrangements for a restful, relaxing break for your group.